frgmnt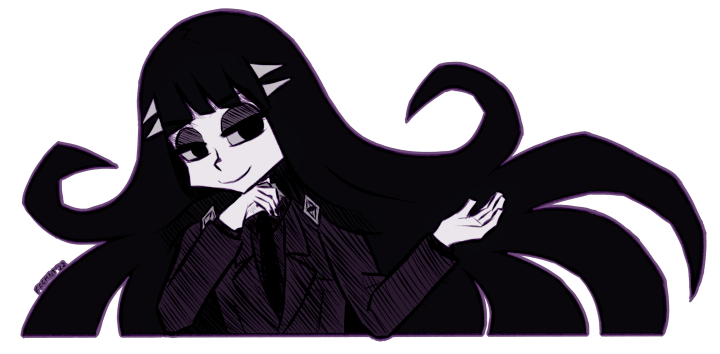 Unstable existence of a semi-artist.
commissions - terms of service
♦ Contact me at [email protected] with your request and references
♦ Payment via paypal invoice after you approve the rough sketch.
♦ I will take 1-4 weeks to finish a commission. You will be charged extra for major changes late into the process.
♦ I will send you the finished artwork via e-mail.

All prices in USD.
headshot: 15$
half body: 25$
full body: 45$

♦ Prices may vary depending on the design/pose complexity.
♦ Second character is 50% of the price of the first.
♦ Props & environment backgrounds are negotiable - I'm open to doing them if they aren't extremely elaborate. Simple backgrounds are included in the price.
♦ Want just flat colors? That'll be 25% off!
♦ These are rates for personal use commissions. If you want something to be used commercially, we can discuss the pricing individually.

If you want something that doesn't quite fit into the categories above, let me know and we'll figure out the pricing!
---
Will draw:
♦ OCs (no image reference will be an additional charge)
♦ Fanart (any fandoms)
♦ You/your friend/etc.
♦ Ship art
♦ Mild nudity/suggestive
♦ Basically anything not listed under "won't draw" - as long as it's within my abilities, more or less in line with my typical work, and isn't making me uncomfortable. If you're unsure, ask!

Won't draw:
♦ Famous people
♦ Very muscular characters
♦ Anthro/furry/animals (minor animal features ok)
♦ Hardcore gore
♦ Explicit NSFW/fetish
♦ Complicated machinery/weapons
---
♦ I may refuse a commission for any reason.
♦ I will post the finished work on my social media, unless you request otherwise.
♦ You may repost the finished commission with credit anywhere, as long as it's within the scope of personal usage (commercial usage commissions will fall under different terms).
♦ Questions? Just ask via e-mail or on twitter (@silentfrgmnt)